Malaysia Specialist In HR System & Solutions
All the essential HR Modules for your daily management needs, from a simple Payroll Management Module, Employee Self Service, to a full fledge strategic modules such as Appraisal, Training & many more.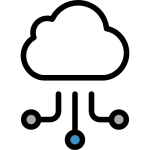 HRMS Solutions
From a simple payroll module to a full fletch HRMS system, we got you covered.
Project Case Study
In every HR project, our key objectives is to ensure a smooth and swift transition to a new system by addressing to every possible details and conflict that might occurred along the way with experienced team members & project manager. Here are some case studies of our customers :
Beyonic Technology
Jason
2017-08-21T10:52:16+08:00
Do You Have a HR Solution In Mind That We Can Help You With?
Core Values
At Lightman, we believe the foundation of a company success lies in its core value, and truly carrying it in every aspect of our work & relationships. Here, we follow these four key values.
Customer Testimonials
"We absolutely love LightHRMS. It is definitely one of the more natural and intuitive HR software we have purchase in a very long time. I am very happy that we made the purchase"
"We want to make sure that our staff are paid on time and correctly and Lightman have helped us to do just that, on top of that, it has been a breeze using the system, and we are satisfied with it."
"We are really impressed with LightHRMS. It's saving us hours each month, preparing payroll only takes a couple of minutes and to top it all off, the support has been brilliant – quick, helpful and personal."
Trusted Partners
We are proud to have the privileges to work with companies of various sizes, both local, MNCs as well as GLC companies in Malaysia. Here are some of those we have worked with over the years :
Simplify Your HR Management
Speak to one of our HR consultant today.
Only takes a few seconds!